Triple M Contracting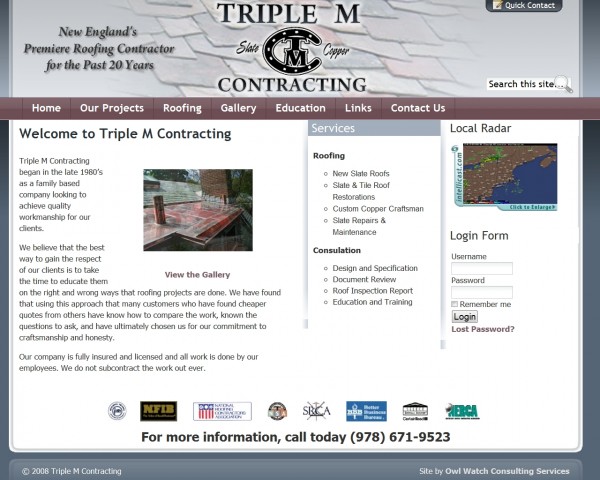 Triple M Contracting began in the late 1980's as a family based company looking to achieve quality workmanship for their clients.
They believe that the best way to gain the respect of our clients is to take the time to educate them on the right and wrong ways that roofing projects are done. They have found that using this approach that many customers who have found cheaper quotes from others have know how to compare the work, known the questions to ask, and have ultimately chosen them for their commitment to craftsmanship and honesty.