The Team
With in-house, experienced professionals, our team has all of the skill sets necessary to create complex Web applications and stunning Web sites.
Our backgrounds cover a wide range of engineering, design and management disciplines and we work together seamlessly—with one another and with our clients—in a partnership that yields elegant design, insightful development and on-time deliveries.
Mark Fabrizio Jr.

Mark brings more than 20 years of product development experience to the CTO role. In this capacity, Mark is responsible for charting the company's future product and technology strategies. He directs the technical planning and implementation of all Owl Watch solutions. Prior to co-founding Owl Watch in 2002, Mark was employed with Lucent Technologies, and Cadence Design Systems, where he held various positions.
Mark earned a bachelor's degree in computer science from Boston College.
Mark Fabrizio Sr.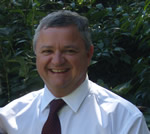 Since 2002, Mark has served as the chief operating officer responsible for expanding the company's sales, and business infrastructure. Prior to co-founding Owl Watch Mark held several product engineering positions at Computervision and Prime Computer, where he assisted in the design and development of CAD/CAE/PDM products. Mark began his career as a Civil/Structural Engineer where he worked for Badger Engineers and Stone and Webster . He earned a BS in Civil Engineering from Northeastern University and MBA from Western New England College. He is a Professional Engineer in the State of Massachusetts.
Kim Fabrizio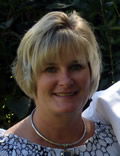 Kim brings more than 20 years of operational and business experience to the role of chief of finance and operations, Kim is responsible for all financial activities, as well as several administrative functions at the company. In her previous role at Lucent Technologies Kim was staffing manager for the east coast.

Prior to Lucent Technologies, Kim held various contract staffing positions in the telecommunications industry providing resources for Cascade Communications, Cisco Systems and Cadence Design Systems.