Cabot House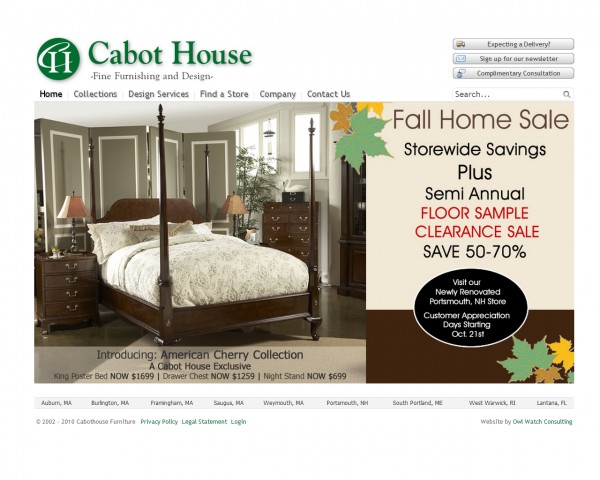 Since 1912 Cabot House has been offering the best selection of quality name brand furniture along with outstanding service and value. All of their locations offer complimentary Professional Design Services.
Owl Watch generates new designs for this client on a regular basis to keep up with changing technology, their business needs and the changing habits of consumers. The content changes regularly to suit promotions and Owl Watch has developed a custom Flash, Slide Show component to allow images to be managed efficiently. Adding 'Inquire about this item" and "Share" to each of the collection items has resulted in high volume, high quality leads that has had a positive impact in increased sales.
Owl Watch developed and maintains internal, web based business software to help streamline purchasing and stock transfer processess, and to communicate delivery timeframe of products to customers through the front end of the website.